Eureka Springs Suites
SkyView Suites at Can U Canoe
Escape the routine - Enjoy an experience - Create a memory. Enjoy a getaway in the luxury of one of our six themed suites. Escape reality and Experience Extraordinary.
Our shabby chic suites are like nothing else found in Eureka Springs. The decor in each room was inspired by some of the finest hotels in the world.
Beautiful king size beds all donned with luxury three inch down mattress toppers. Enjoy a soak in the oversized Jacuzzi® whirlpools for two while overlooking the stunning view of the White River and Inspiration Valley. Enjoy the indulgence of wrapping up in one of our Boca Terry Robes. Enjoy the view and incredible sunsets from your private deck…… Experience Extraordinary.
All suites provide a unique and individual experience, with luxury quality accommodations. Full kitchens - electric fireplaces - heated bathroom floors, full Dish package, free WiFi.
While most of our properties accommodate families, these suites are exclusively reserved for adult couples. Honestly, these romantic oasis are too nice to share with the kids: Rustic on the outside, pure luxury on the inside. We're sorry, not pets are allowed in any of our suites.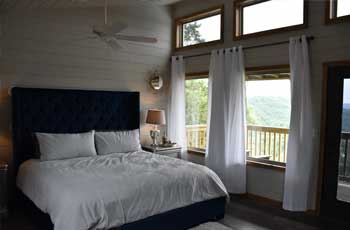 Blue Suede Views
1 Bedroom
Elvis would have stayed here: close to Memphis, lots of privacy and decorated as the King of Rock liked to roll.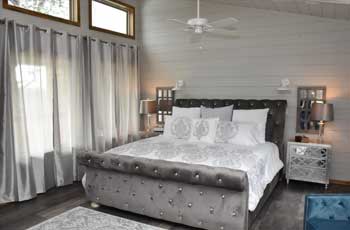 Club Manae
1 Bedroom
Marilyn Monroe was stylish, beautiful and chic - as was our favorite pet Manae, hence the name .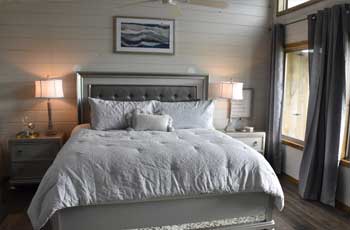 Silver Lining
1 Bedroom
Like Dolly Parton said: "The way I see it, if you want the rainbow, you gotta put up with some rain". Find your silver lining.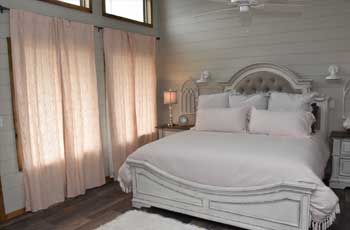 Sunset 44
1 Bedroom
Sunset is our favorite time of day. The unique beauty of each and every sunset is a lovely reminder of our favorite people and the brevity of this life .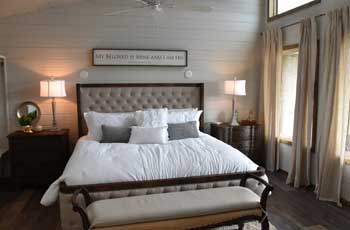 Amazing Grace
1 Bedroom
Only God can paint a view like this. Not Picasso, Rembrandt or Monet - only God .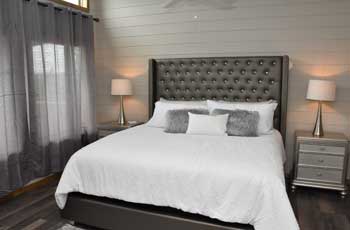 Happy Our
1 Bedroom
True love stories are written every day. May you write a few lines during your stay .